Origin & Quality
Raw materials
 Sisterna sucrose esters are produced with high quality vegetable raw materials.
Sugar from sugar cane and beet
Methyl fatty acids from palm oil (supplier is

 

RSPO-member)
Sisterna is member of RSPO PalmTrace 
We are pleased to announce that the facilities of our mother company DKS in Japan, the producer of our sucrose esters of fatty acids, are approved as RSPO Mass Balance and Segregation supply chain.

The production with certified and traceable palm oil according to the Mass Balance system has started in January 2017. This means that the supply of RSPO certified Sisterna sucrose esters from our warehouse in the Netherlands has started from March 2017. 
Process
Sisterna sucrose esters are produced by DKS in Japan, in a sophisticated plant that is dedicated to the production of sucrose esters only. The unique production method uses minimum solvents, as the purification of the sucrose esters is done by water. This process ensures a highly purified sucrose ester powder with >90% purity, while the regulatory minimum is >80%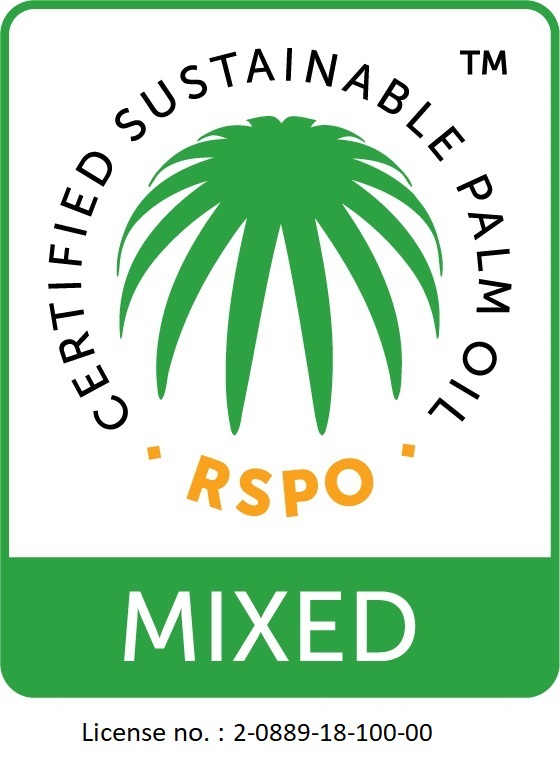 Our Applications for Food
Find Your Local Distributor
Sisterna maintains a sales and promotion distribution network throughout Europe and the US. These exclusive distributors are frequently trained and updated with the latest developments and can thus provide technical help alongside the standard things such as brochures, samples and products.