Our RSPO Journey
Sisterna is a small user of palm oil, but we recognize the need for sustainable palm oil sourcing. It is an essential issue for the global environment, biodiversity and the working conditions for the local plantation workers. We want to take our responsibility so we can offer a sustainable palm-based emulsifier. 
Herewith Sisterna would like to inform you about the RSPO situation for all the powder grades Sisterna sucrose esters:
Sisterna SP01-C
Sisterna SP10-C
Sisterna SP30(-C)
Sisterna SP50(-C)
Sisterna SP70(-C)
Sisterna PS750(-C)
Sisterna A10E-C
Sisterna F20W
The facilities of our mother company DKS in Japan, the producer of our sucrose esters of fatty acids, are approved as RSPO Mass Balance and Segregation supply chain.

The production with certified and traceable palm oil according to the Mass Balance system has started as of January 2017.
Sisterna, as distributor for Sisterna sucrose esters, has registered for an RSPO distributors' license. The distributor license can be found on the RSPO website. Please search for DKS to find Sisterna.
Our product specifications hold the RSPO mixed trademark with the corresponding RSPO trademark license number 2-0889-18-100-00.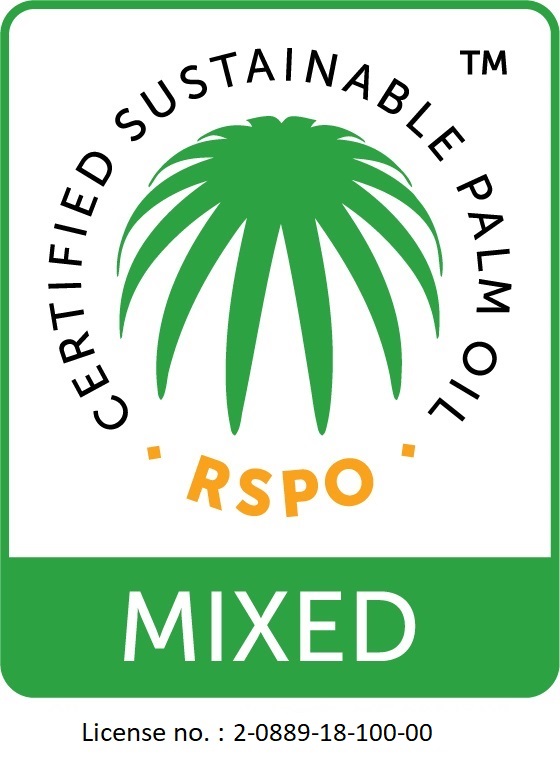 Sisterna L70-C
Methyl fatty acids come from palm kernel oil and coconut oil, grown in Malaysia, Indonesia and the Philippines. Sisterna supports sustainable palm oil production through the purchase of "book & claim" certificates. Certification for Mass Balance will not be possible.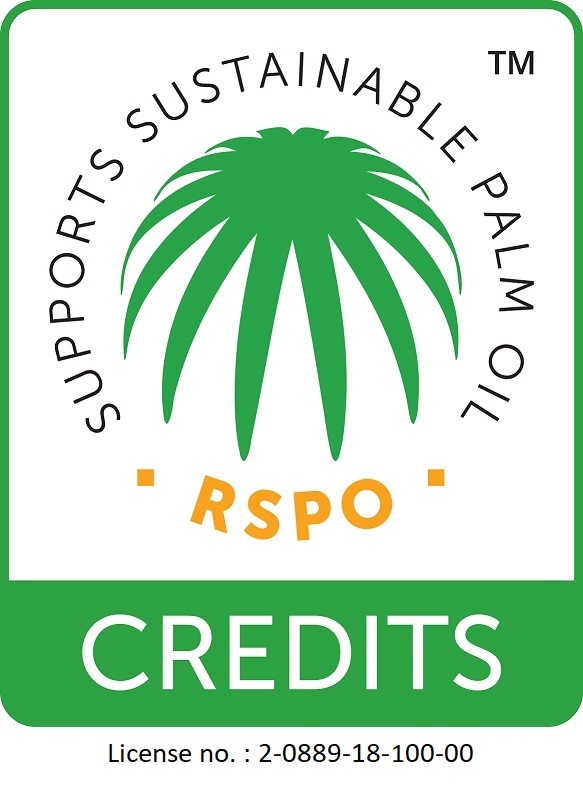 Timeline