We choose to focus on the UN Global Compact Sustainable Development Goals (SDGs) that we can impact the most, using our business strategy and purpose to guide our choice. Our main focus goals are Our People, Our Products & their Safety and Our Partnerships. This led to SDG 3, 8, 12 and 17.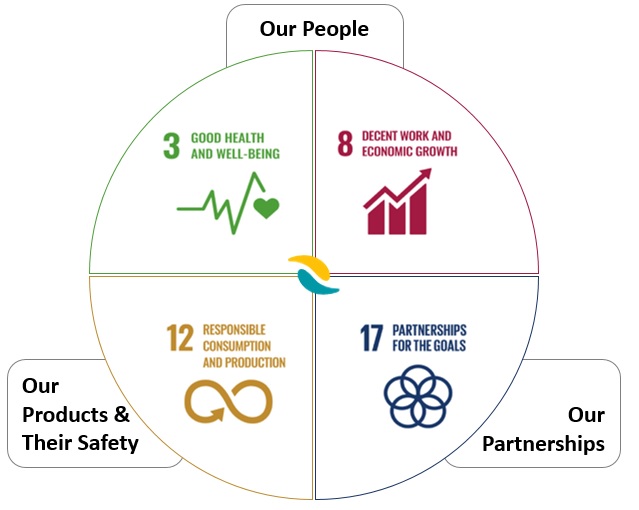 Sustainability is a journey, not a destination, as we promote and sell sucrose esters
 we need to work on making our products more sustainable every time.